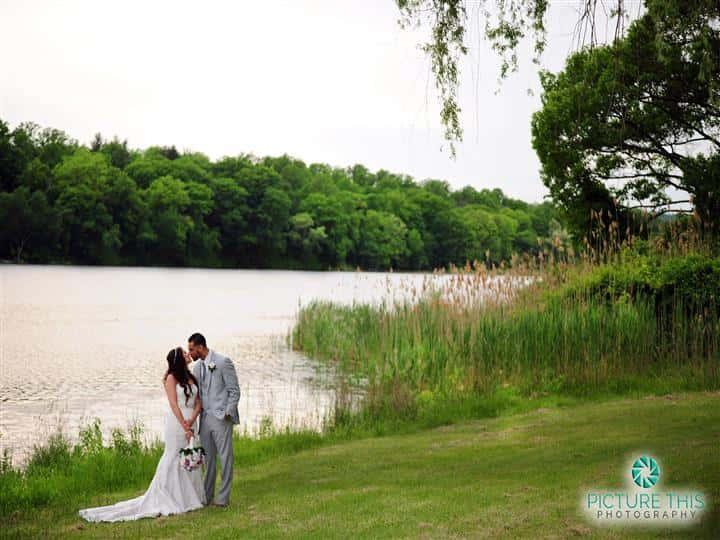 Thank You Notes
10/03/2015
Hi Manny and Rocco!
Marc and I really just wanted to say thank you so much for a great night last night! The food was amazing Rocco and Manny you were fantastic in making sure everything was taken care of and handled when necessary! With the last minute changes (DJ) and everything (that was uncontrollable and out of our hands), but we really wanted to say Thank you and hopefully we were good guests of Anthony's too! The place really looked beautiful with everything put together! Have a great rest of the weekend!

7/31/2015
Dear Rocco, Manny & Staff,
Words cannot express how greatful we are for all your help in making our
" Celebration of Life" party such a success on Sunday. The food was just superb, the service outstanding and flawless, and the surroundings could not have been more perfect. We truly celebrated a miraculous day and everyone who was there only had wonderful words for all. Thank you again from all of us to all of you! God bless you!
Betty Billings and Family

8/21/2014
It's been a month since our daughter Rachel's wedding. I can't thank you enough for the wonderful event. The food was fabulous, the room was gorgeous, and you were so organized and accommodating to our every need. Thank you Manny and your brother for the great day.

9/21/2013
A few months ago, my father, five siblings, and I had planned a surprise 60th wedding anniversary party for my mother at Anthony's Lake Club. The early summer evening started with hors d'oeuvres served on the deck overlooking a glistening Kenosia Lake. Dinner and dancing followed in the club. Some of our guests enjoyed a break from the music or just a nice chat in warm summer air on the deck. It was a beautiful evening!
It was a beautiful evening for many reasons. Rocco and Manny were very attentive to every detail requested and that was not an easy task because requests came from the host, my father plus several siblings. Manny and Rocco gave us several great suggestions regarding seating, timing of events and food that all worked out perfectly. The staff was polite, service was impeccable and the food delicious and plentiful. Thank you Manny and Rocco for personal attention to making it a beautiful night to remember!

9/10/2013
Hi Manny & Rocco,
Herman and I want to day thank you sooooo much for everything. Everyone we spoke to loved the food, drink and venue...they thought the deck outside was fabulous. We are appreciative of all the attention you showered onto us and our guests...made for a very special day. We took a mini honeymoon got back Sunday...we r still amazed how perfect it was.
Sincerely...the newlyweds

Dear Rocco & Manny:
Thank you so much for all your effort in making our daughter's sweet sixteen an outstanding success. Your consideration to detailing our event made it all that special. All of our guest were impressed by how delicious the food was. We couldn't have had a better event elsewhere.
Sincerely,
Mike and Marilyn

Bevelyn
Title: Fifty & Fabulous - Bevelyn's 50 Birthday Party
Review: I hosted my 50th Birthday Party at Anthony's Lake Club and I had the time of my life! The venue is exquisite, the staff is extremely accommodating and the food left my guests' mouth watering and wanting for more. Rocco and staff catered to my every desire and their attention to details is unmatched. They made this black tie affair the event of the century! Anthony's Lake Club is more than just a venue; it's a stage where the most important day in your life can come alive with the help of Rocco, staff and his family. Especially his mother … she's adorable and personally draped over 210 chairs with white linen and black tie backs for one of the most important days in my life. The room was magnificent … a time to remember for the rest of my life!

Delores , Danbury, CT Jack & Jill Wedding Reception posted 5/15/2012
You couldn't ask for nicer people to help you! Both Rocco and Manny are the best! I recommend anyone to have their party here. Everyone loved the facility (both indoors and outside), the food as well as the servers. You couldn't ask for more. Everyone went out of their way to assist in any way they could. Try Rocco's Packages!! They offer so much for a great price and they will include the music, DJ and cake if needed. Check them out before you committ to anyone. Also, I decided to go back and book another event (Baby Shower). Can't get enough of Anthony's Lake Club.
Better than we could have imagined!
posted 6/4/2012
So as a parent you wish to give your children the wedding they dreamed of. We had so much going on at the time they were engaged, I was a bit worried we could do it all. Then we found Anthony's Lake Club had her date available and from one phone call with Rocco I was relieved! Rocco and his staff not only provide excellent food, beautiful surroundings and a level of service that is hard to find these days.....but they were so flexible with our needs and requests! I still, over 2 weeks later, have friends telling me that they really had a good time. In fact one person told me she is telling everyone that is where they should have their children's wedding! To Rocco and the staff of Anthony's Lake Club....Thank you!
Hi Guys,
We can't say enough about the wonderful engagement party we had at Anthony's for our son and future daughter-in-law. Our family and friends are still talking about the delicious food! Having lived in the Brewster area for over 20 years, we can't believe we never stumbled upon you! We loved the venue... absolutely beautiful, and the deck outside overlooking the lake decorated beautifully with seasonal flowers was the perfect setting for our photos! Thank you again for being such a pleasure to work with. We will definitely be back for another family event!
Enjoy the rest of your summer!
Best regards,
The Cuoco Family
5/21/2012
Randi
Our experience seems to mirror everyone else's--it was perfect! We had our end of the year Gymnastics Award Dinner. What a great venue! From the food (incredible, best chicken artichoke I've ever had!), to the size of the room, the location, the helpful staff, it was the perfect evening! We were able to show our video--and bonus--we only had to provide the disc, which for non-computer people like me, was a gift in itself! We will definitely come back again next year. Everyone had a fantastic time. Rocco and Manny made sure that the price point would work with our limited budget and feeding a bunch of young girls! Thanks again!!

8/8/2012
Ann Marie
I can't say enough good things about Anthony's Lake Club. We had my daughter's bridal shower there and it was great. Lovely room, the food was great, the staff couldn't have been nicer, and Rocco and Manny made it all a breeze!Thanks for everything - Ann Marie 8/8/2012